MRE's - Meal, Ready to Eat
Learn more about MRE's and the best places to buy them.
MRE'S ARE A GREAT VALUE!
Because they are so calorie dense – with a single MRE meal packing at least 1,200 calories for a packing weight of about 1.3 pounds – MRE's represent a great value when they cost the same or less than a comparable fast food meal. For the same price you get a lightweight, portable, shelf stable, nutritious and convenient meal that you can enjoy hot, anywhere!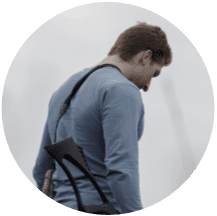 "I love using MRE meals when I'm hunting or hiking. They are easy to carry yet taste great. Makes them hard to beat."
- John Watson